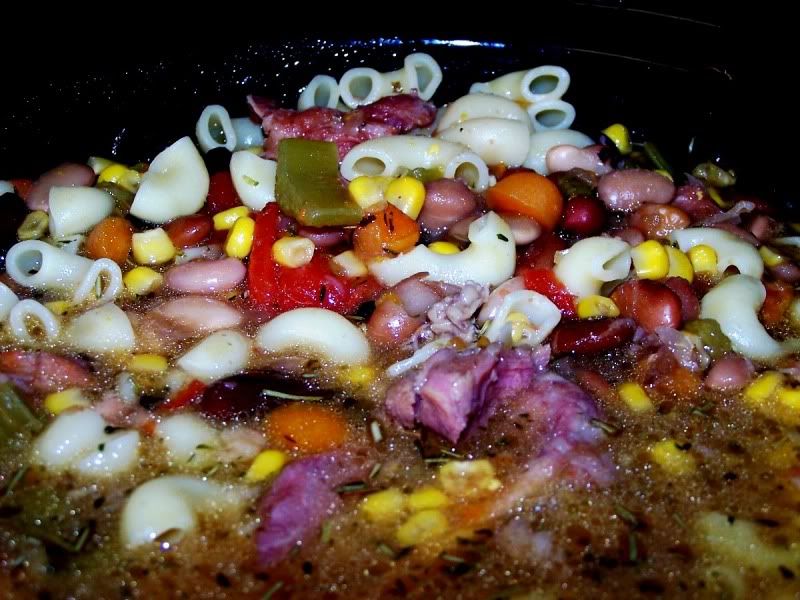 1 package of a dried soup bean mix
one ham bone
3 to 4 C water or broth
1 c. sliced carrots
1 c. sliced celery
1 small onion chopped
1 16 oz. can of whole kernel corn
1 16 oz. can of seasoned stewed tomatoes
2 c. cooked macaroni
basil, oregano, thyme, and rosemary
salt and pepper
1.Wash and sort the dried beans. Then place them in a pan and cover them with water. Bring them to a boil and let them boil for 2 min. Remove from heat and allow to soak for one hour. Remove the liquid and pour the beans into a crock pot.
2. Add the ham bone, water or broth, onion, celery and carrots. Add the herbs according to taste. Bring to a simmer and cook for 2 hours or until the beans are tender.
3. Add the stewed tomatoes, corn, and macaroni.
4. Salt and pepper to taste.
5. Cook until heated through and enjoy
A pan of cornbread fresh from the oven is the only addition you need for an excellent hearty meal.
RW