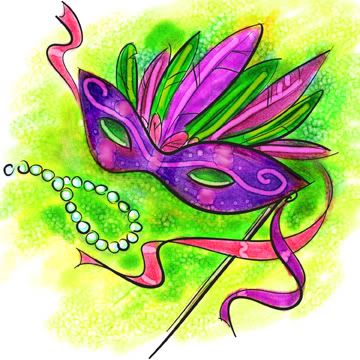 Several years ago I wrote an entry for my old journal and styled myself as the Mardi Gras Grinch. I didn't hate Mardi Gras so much as I hated not being able to reach my house by any route at all while the parades were in swing. The only way in or out was to walk and so I was the grinchiest of grinches. That seems to have changed for this year at least. I find myself very curious about the New Orleans Mardi Gras tradition. There is a lot that is the same but even more that seems to be different here.
Tomorrow is fat Tuesday and I had hoped to catch at least one parade. I have even been invited to go with friends to several but work and homework call. I was sick this weekend so I did not get any homework done. That is also the reason I did not go into work today so if I don't go tomorrow my check won't even be worth looking at. I also have a test, a thesis sentence, outline, and bibliography due on Wednesday.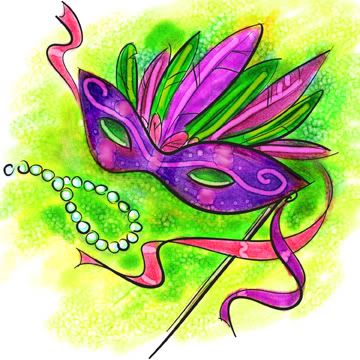 Furthermore, I have all my hermeneutics homework to finish. My Research and Writing professor jokingly advised us to bring our Turabian manual to study in between parades, but I know that is not an option. So I dutifully declined the invitation to the parade. I have to say that there is a lot of gnashing of teeth going on here tonight though! Grrrr.
RW